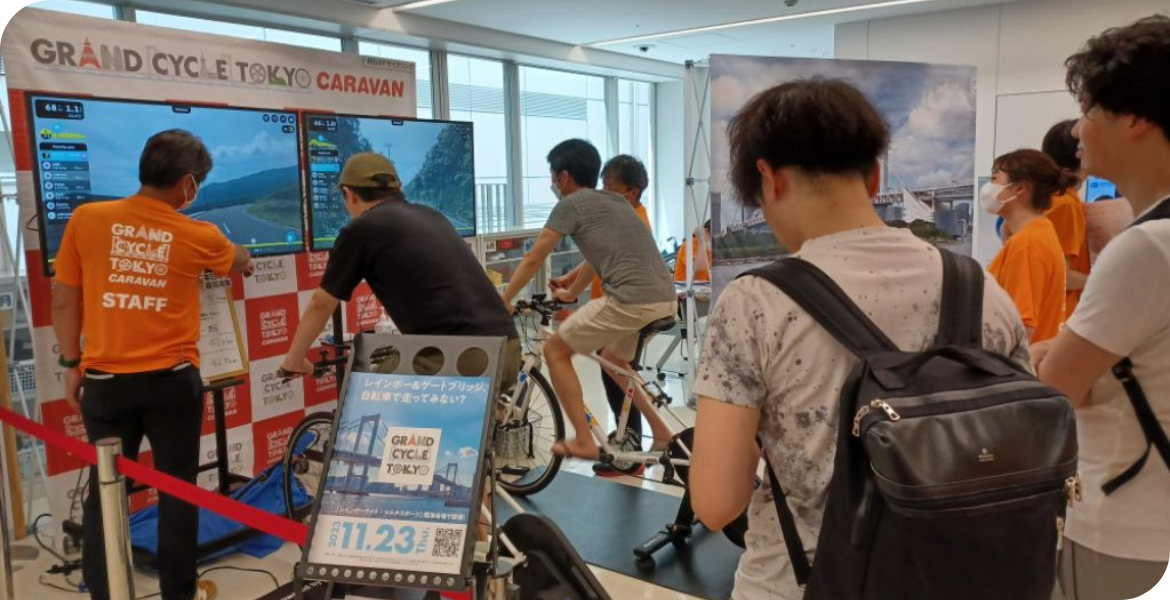 GRAND CYCLE TOKYO CARAVAN's second event!
Following the event held in Ota City the day before, a GRAND CYCLE TOKYO CARAVAN virtual cycling experience event was held at Minato City Sports Center on the free admission day for Minato City residents.
Minato City is also the venue for RAINBOW BRIDGE RIDE, which was held last year.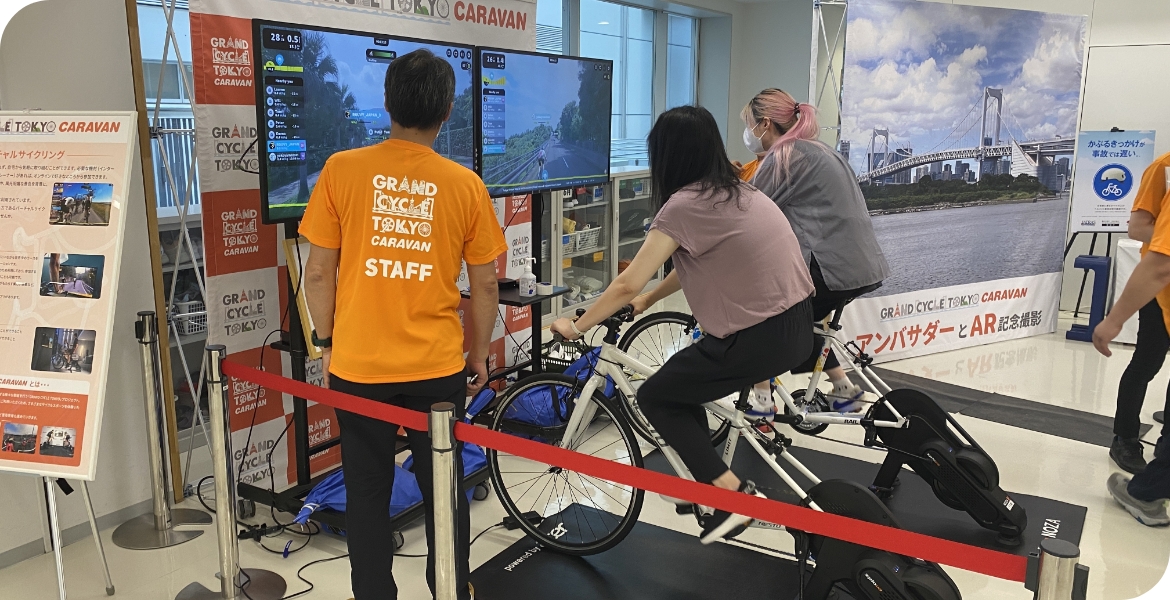 Make an attempt on the record with virtual cycling
Many people participated in the event, including those who regularly use the Minato City Sports Center, but this was their first time trying virtual cycling (ROUVY)! Most of them were surprised by the course of Hachijojima, which is surrounded by rich nature, and by the particularly demanding "steep-slope".
Also, at the event, they challenged to measure the maximum speed, but the record was updated one after another! We received many voices saying that they would like to do it again!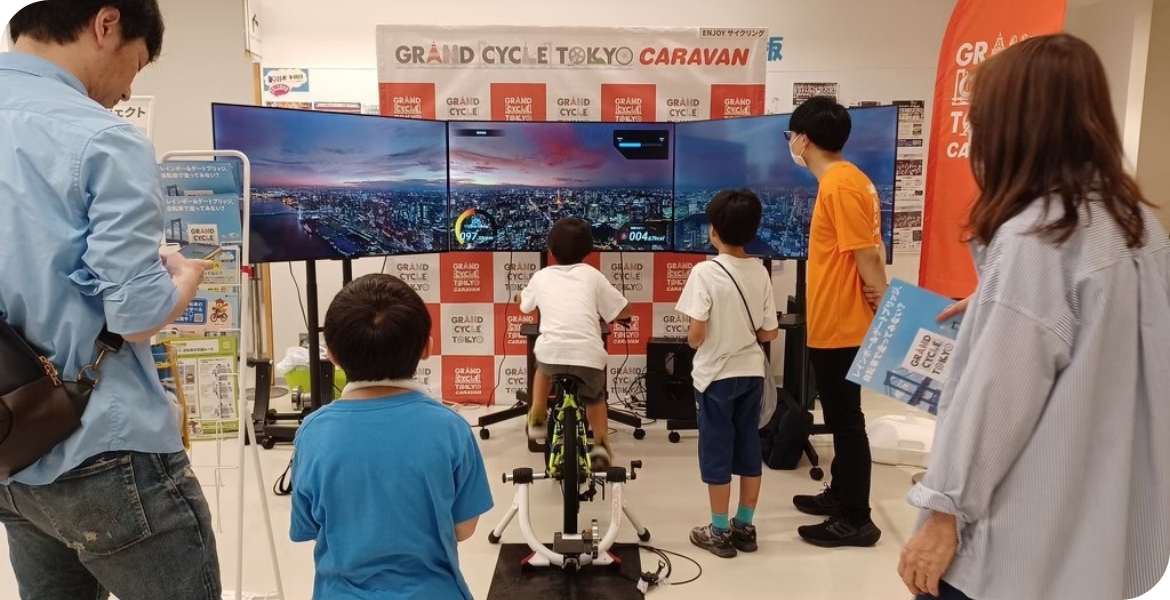 First time cycling!
In addition, the children experienced virtual cycling "idoga VR", and for some, this cycling experience was the first time they had had the opportunity to ride a bicycle! We hope that this experience will help you become more familiar with bicycles!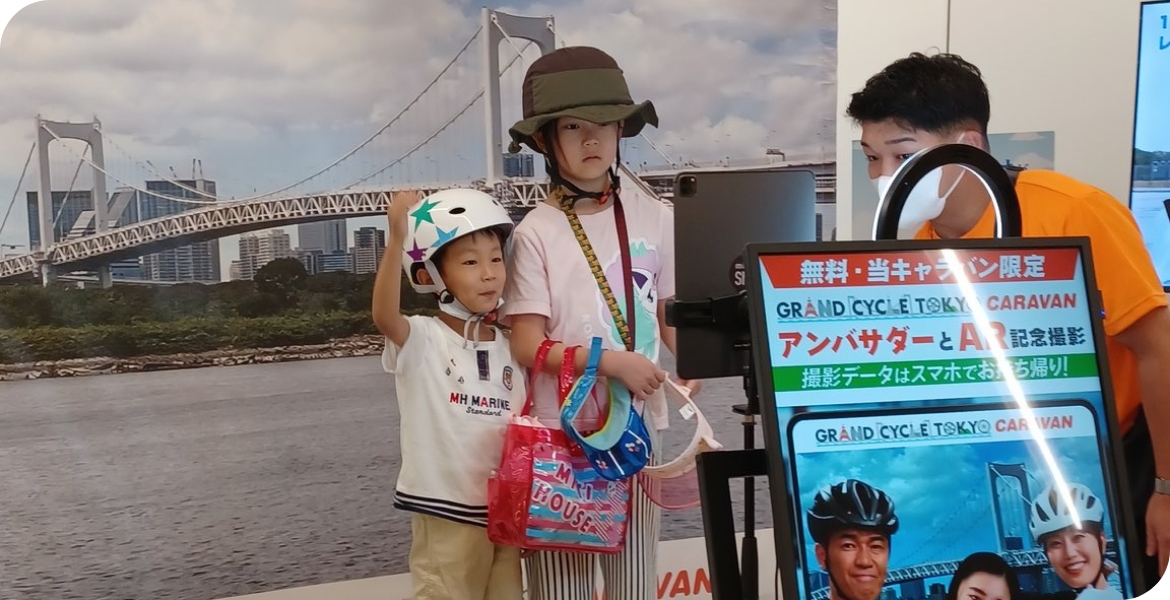 Commemorative photo on the background of Rainbow Bridge!
Wearing a helmet on this day, we also took photos! There was also a corner for taking pictures with GCT Ambassadors Takei So and Inamura Ami, and everyone wore helmets to take pictures. Please wear your helmet when you ride your bike!
On November 23rd (Thursday/holiday), we will hold "RAINBOW BRIDGE RIDE" where you can cycle across not only the Rainbow Bridge but also the Gate Bridge, and a sports experience event "Multi Sports"! Please join us.