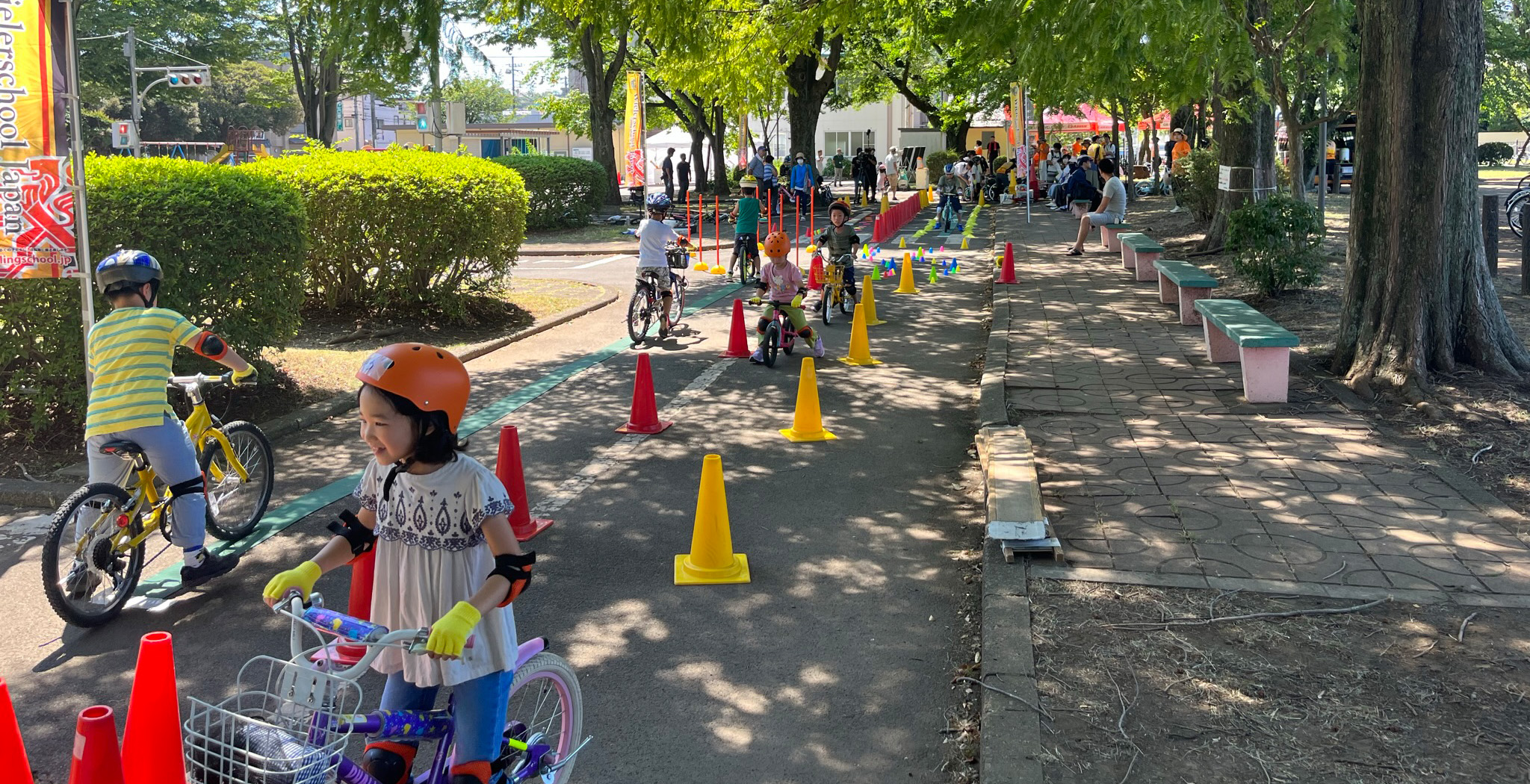 Children's bicycle class was held for the first time!
For the first time GRAND CYCLE TOKYO CARAVAN held children's bicycle class at Higashi-Asakawa Kotsu Park, Hachioji City.
Hachioji City is the starting point for the bicycle road race "THE ROAD RACE TOKYO" which will be held on December 3rd (Sunday).
On the day of the event, GRAND CYCLE TOKYO ambassador INAMURA Ami had a special participation in the bicycle class!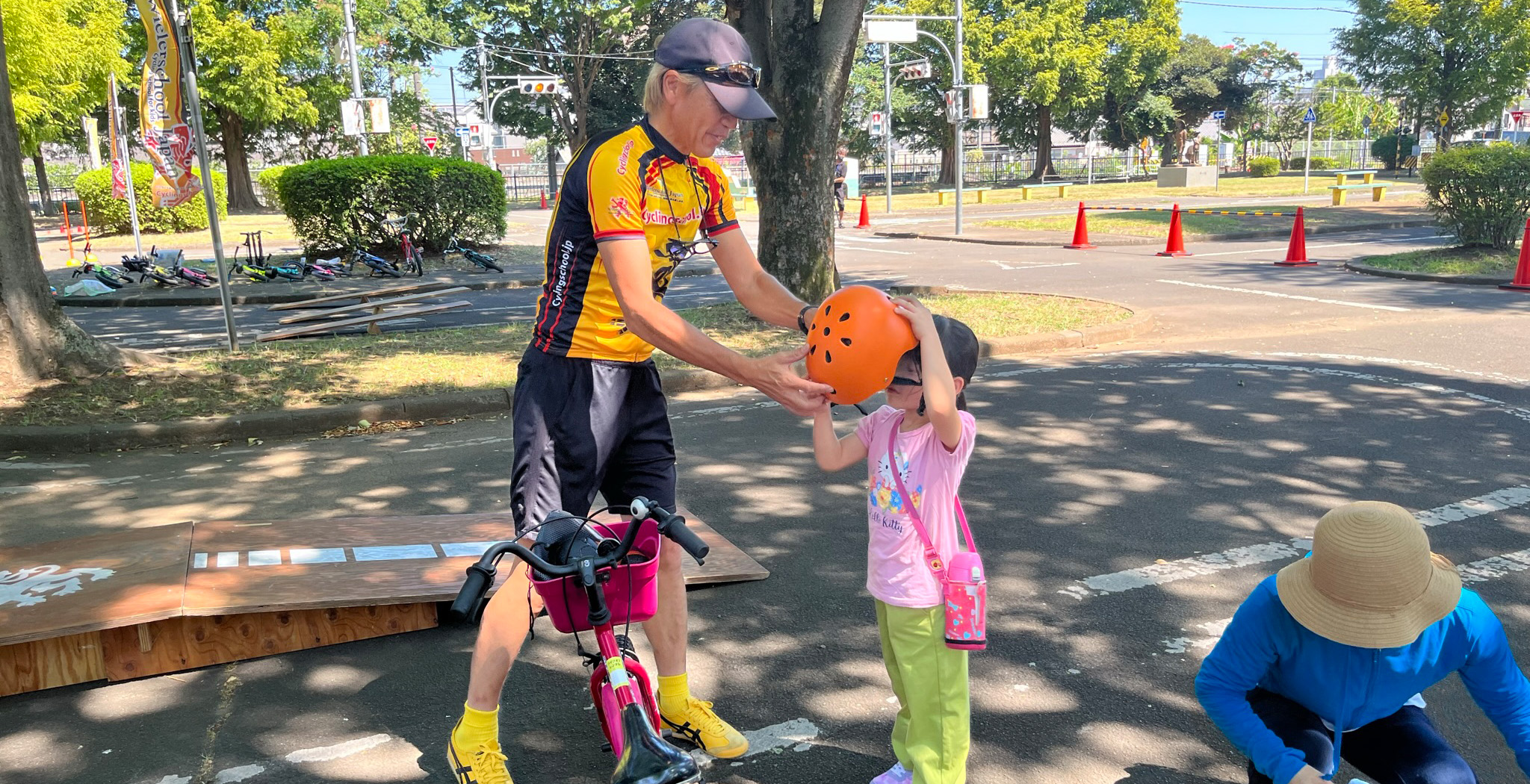 Let's try it first!
As many children who want to ride bicycles gather, the bicycle class started with a light-hearted speech by Mr. BLACKY Nakajima of "Wielerschool Japan" which conducts dissemination of holding bicycle classes activities all over Japan! They rode the course without the pedals and training wheels and tried out a variety of programs to develop their sense of balance.Of course, everyone was wearing a helmet!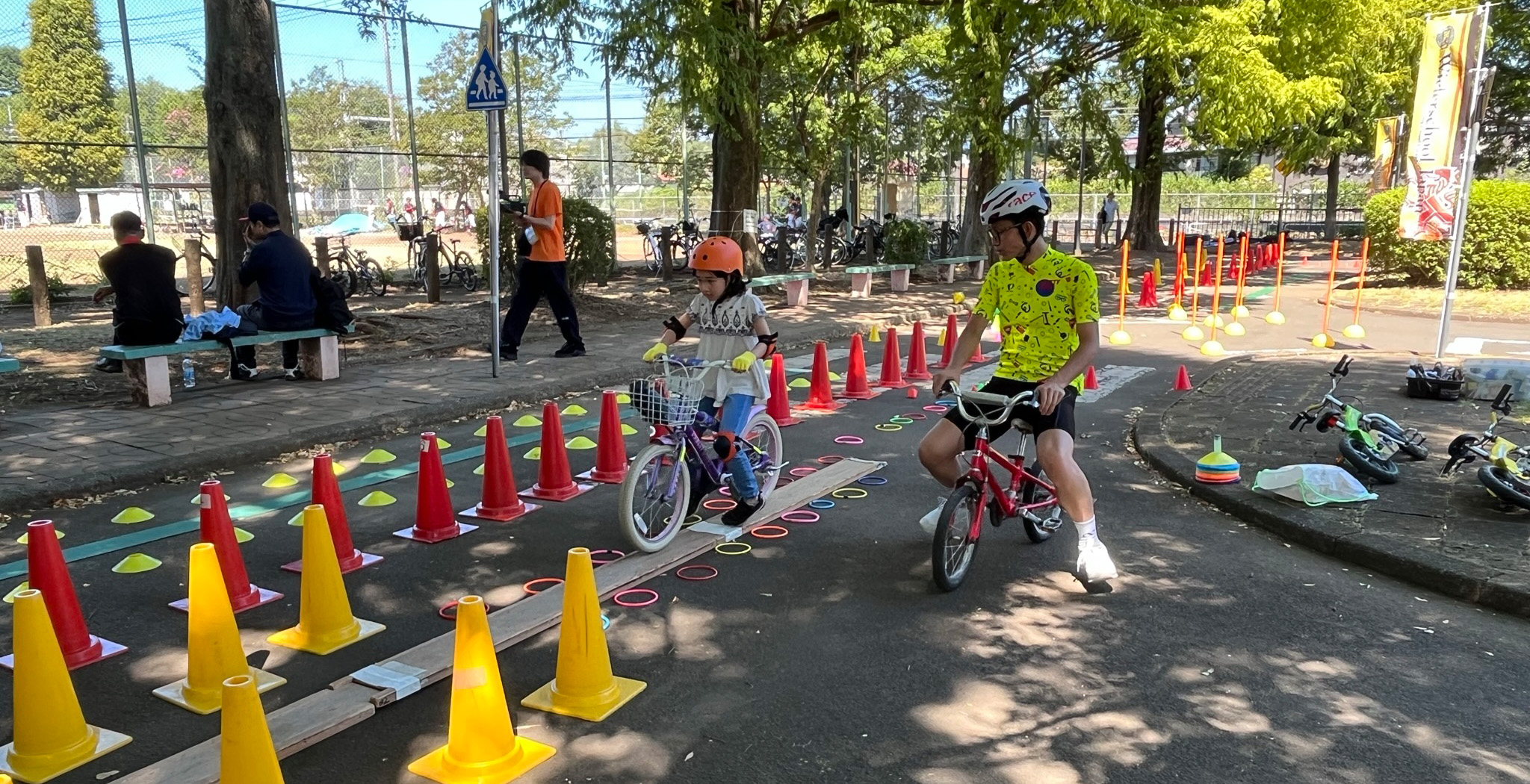 Try the special course!
On the day of the event, Mr. NAKAJIMA Yasuharu, a former Japan representative road cycling athlete, also participated in the bicycle class and showed off examples of the log bridge and slalom set up on the course for the children.
Bicycle classes were held in the morning and afternoon, we took precautions against the heat, such as setting some water break time to stay hydrated during the event.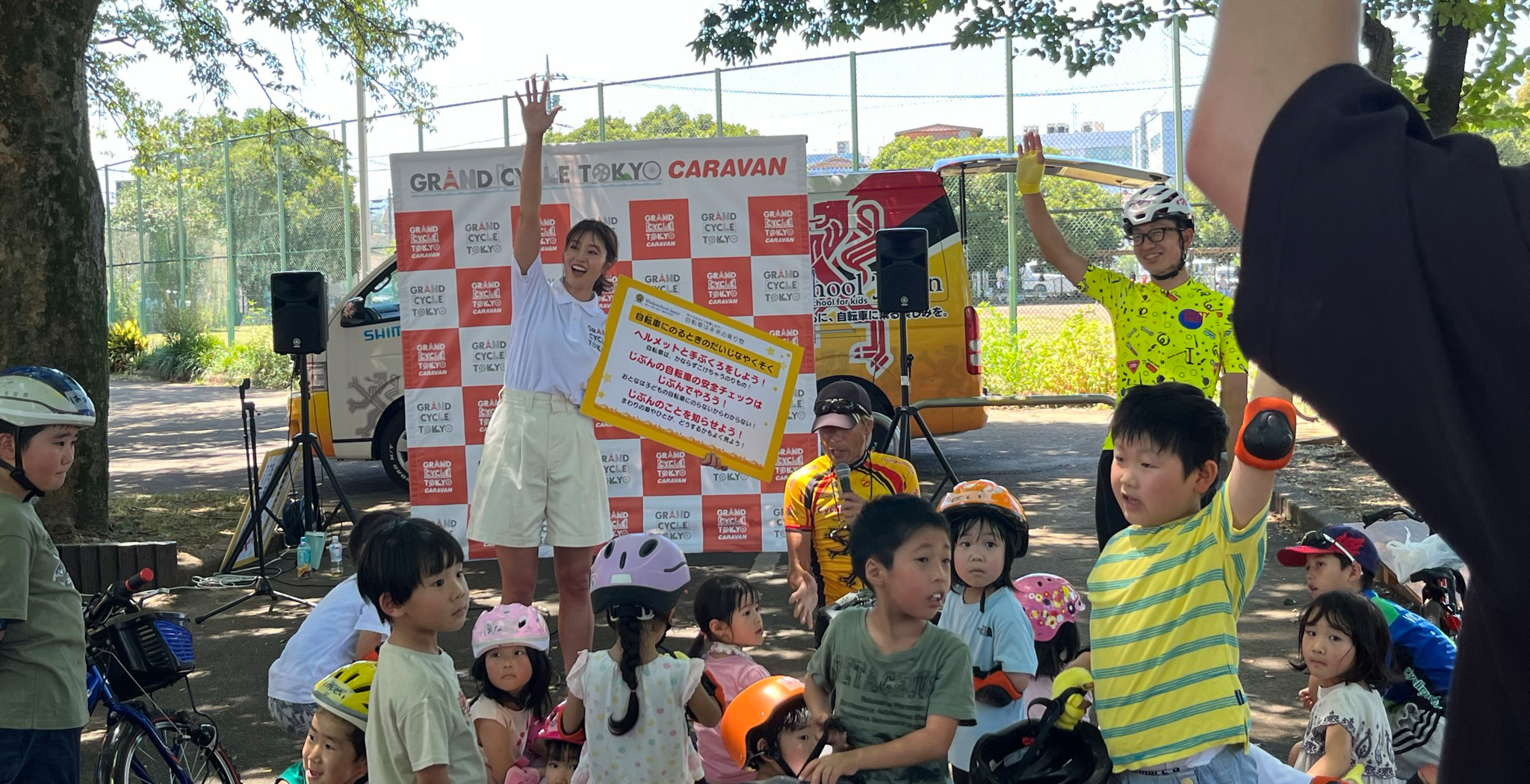 Important things for riding a bicycle
Through the program, they learned not only how to ride a bicycle, but also the traffic rules and manners which are necessary for riding a bicycle with a picture-story show. With GCT Ambassador INAMURA Ami, we taught them what is important for riding a bicycle safely with quiz style.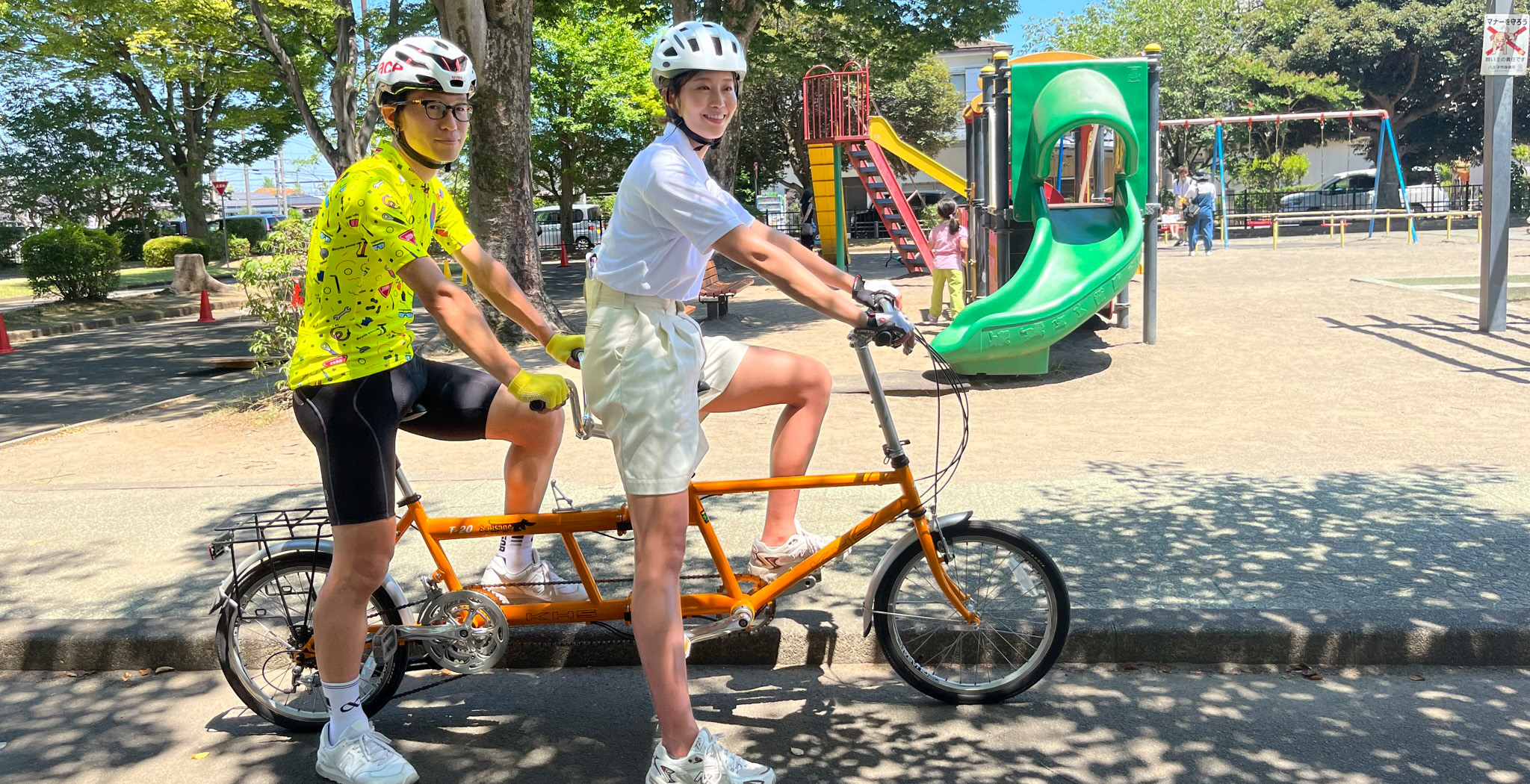 Try riding a tandem bicycle.
On the day of the event, there was an exhibition of a tandem bicycle that has been able to be ridden on public roads in Tokyo since July.
A tandem bicycle is a bicycle that has seats in the front and back, allowing two people to ride on it. It is expected to be used for visually impaired person to expand the range of their daily activities as well as tourism purposes.
Ms. INAMURA Ami tried riding a tandem bicycle for the first time with Mr. Nakajima."Two people riding together made me feel easy to have a conversation, and it felt like we're getting closer, which was fun." , as she said.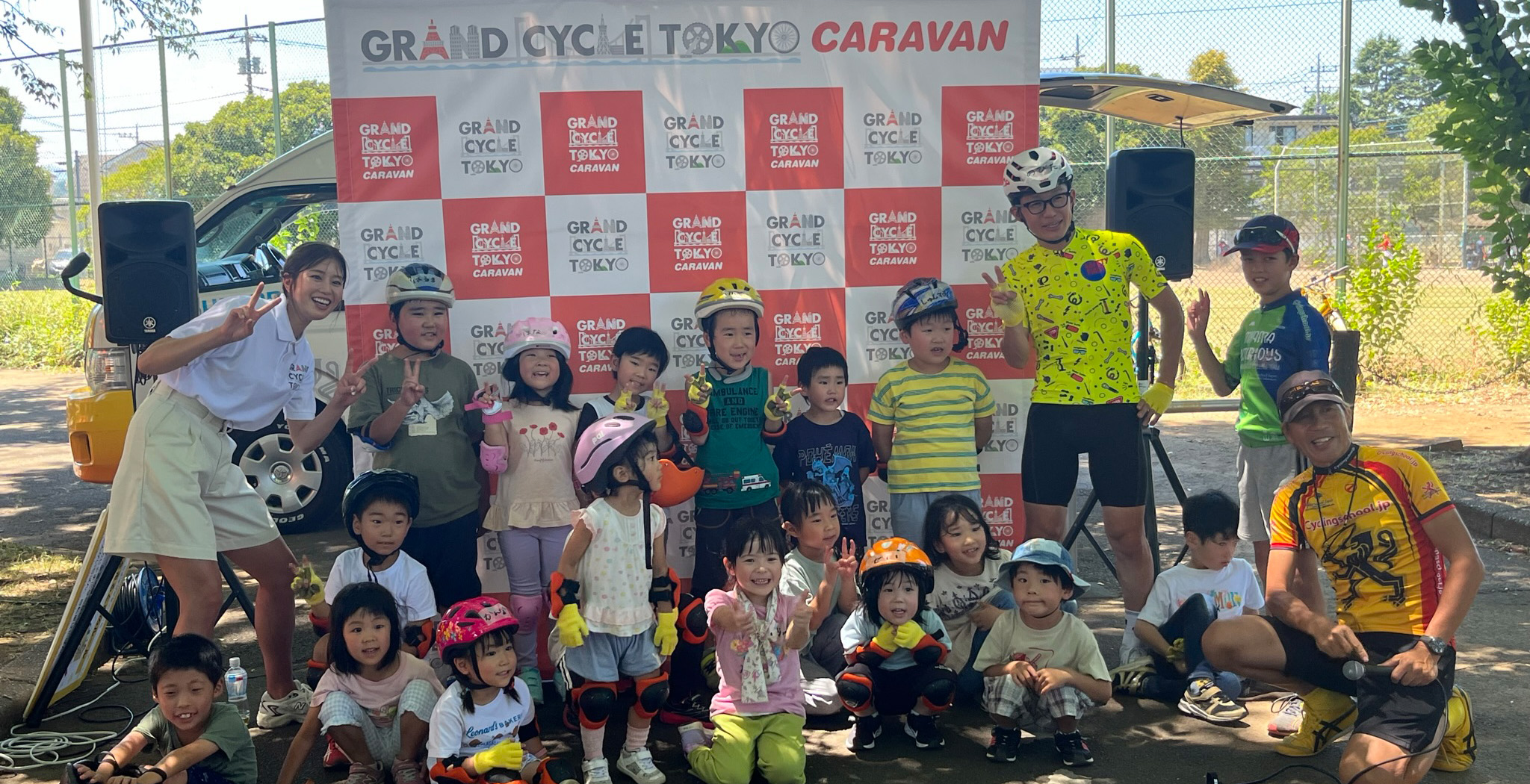 Enjoy cycling!
The children who participated in the class said, "It was fun" and "I was able to ride on it now."
Some people were practicing repeatedly until the last minute. Mr. BLACKY Nakajima gave their parents messages that it was important for children to work at their own pace.GRAND CYCLE TOKYO CARAVAN promotes to expand opportunities to ride bicycles.