Highlights
the Highlights of RAINBOW BRIDGE RIDE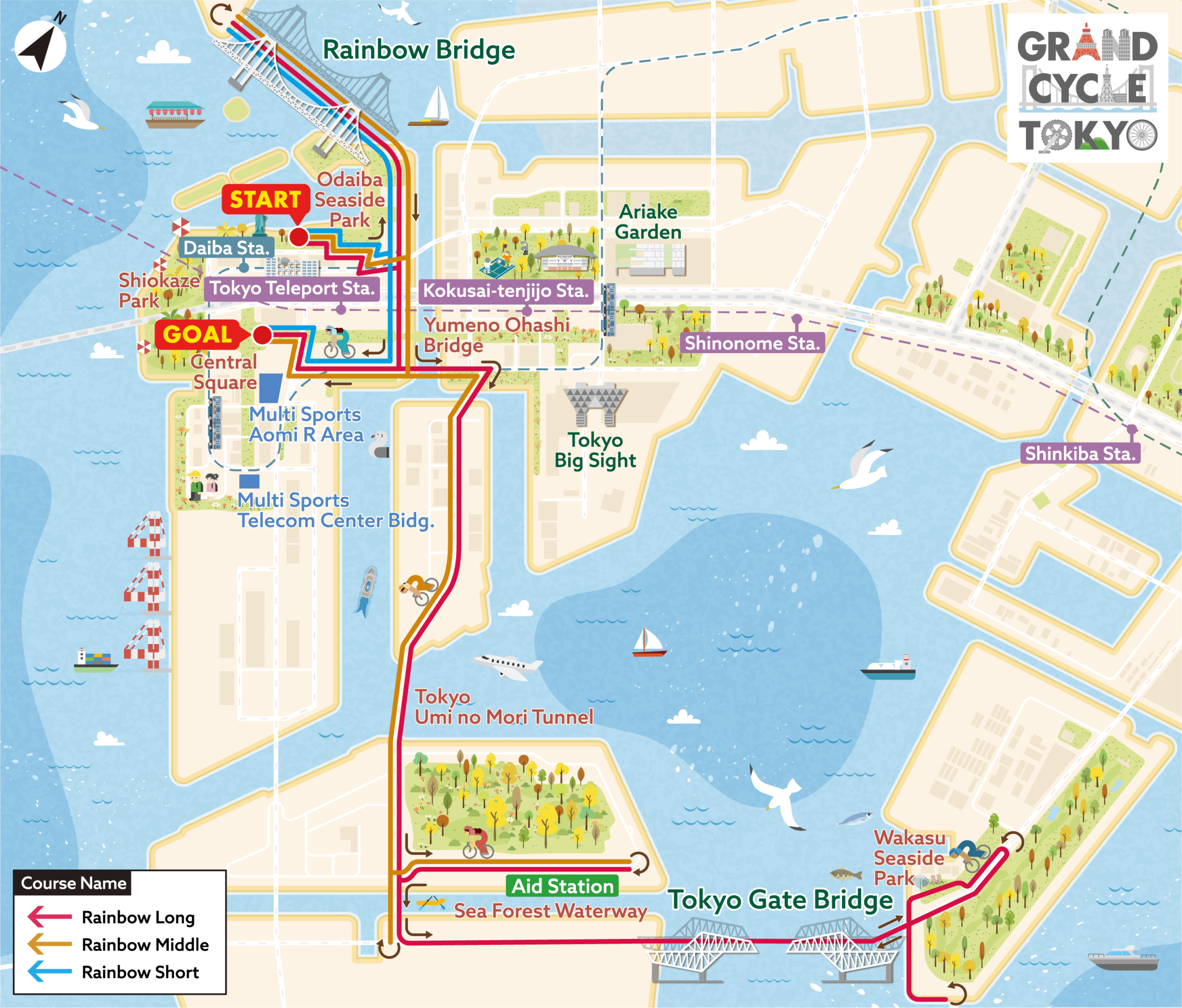 1
2
3
4
5
6
7
8
9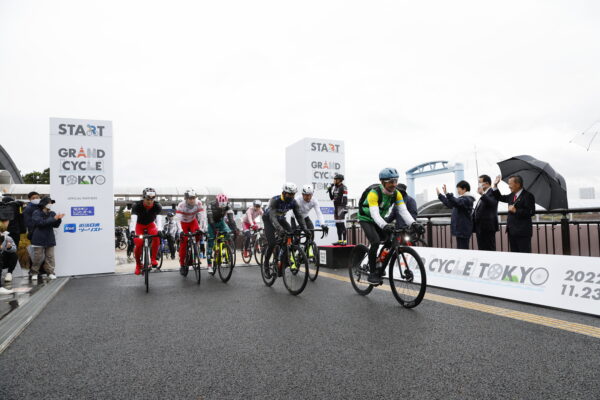 ① Start Area
The start point of "RAINBOW BRIDGE RIDE". From around the statue of liberty which is the landmark of Odaiba, you will start riding surrounded by a cheering crowd. Don't miss this spectacular view you will see!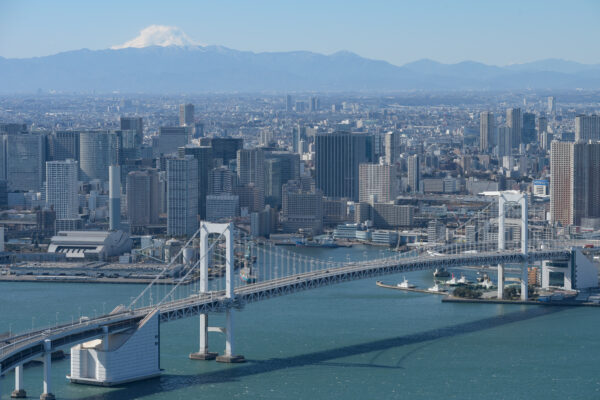 ② Rainbow Bridge (Distant view)
One of the main features of "RAINBOW BRIDGE RIDE". Rainbow Bridge, which was completed as the symbol of Tokyo Bay, marks 30th anniversary of its opening. Let's ride over the sea alongside spectacular views of landmarks including Tokyo Tower and Tokyo Sky Tree.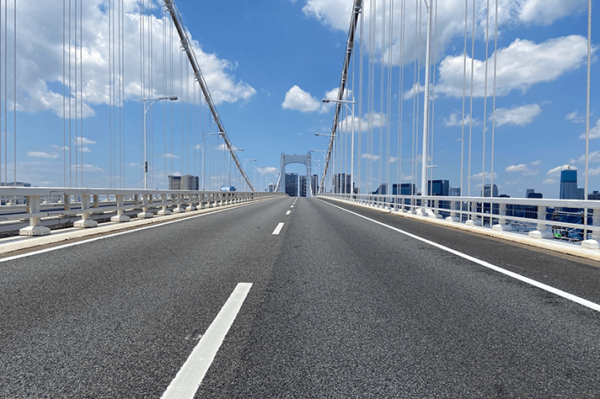 ③ Rainbow Bridge(Close up view)
"RAINBOW BRIDGE RIDE" is the only one-of-a-kind experience to ride on the Rainbow Bridge. You will be overwhelmed by the huge main tower that looks straight up. Let's ride on this majestic bridge under the blue sky.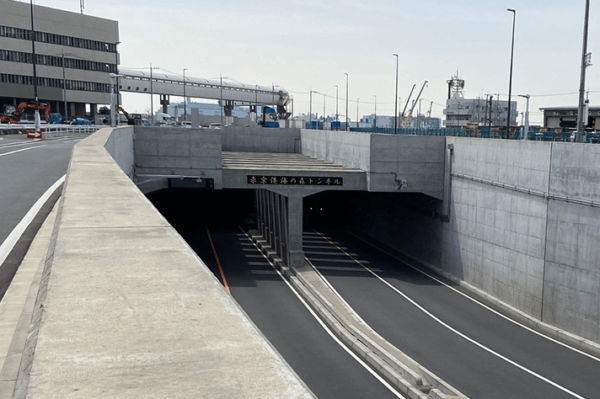 ④ Tokyo Harbor Uminomori Tunnel
The undersea tunnel to Uminomori area which opened in 2020 with a length of around 2100m. You can enjoy the mysterious experience to ride through the mile long tunnel which runs 20m below sea level.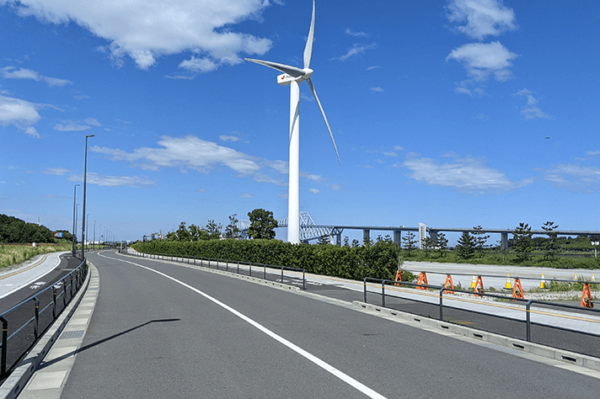 ⑤ Around Uminomori Waterway
Uminomori which used to be a landfill island is working on the improvement of resource-recycling forest valuing the perspective of recycling. This area is also known as the competition venue for eventing (cross-country) of Olympic Games Tokyo 2020.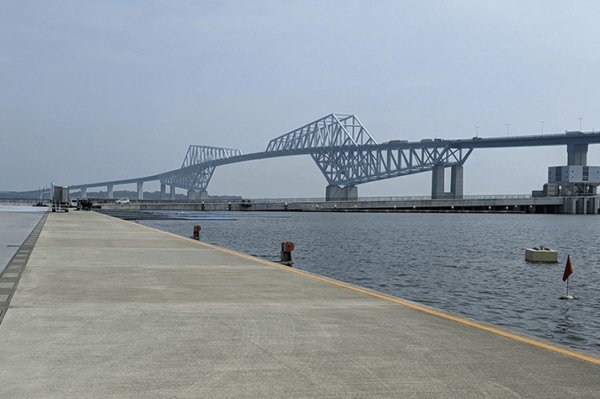 ⑥ Around Uminomori Waterway
The waterway was used as the competition venue for rowing and canoe of Olympic and Paralympic Games Tokyo 2020. On the day of event we are going to set up aid stations at the Uminomori Waterway, so why not take a break while viewing Tokyo Gate Bridge.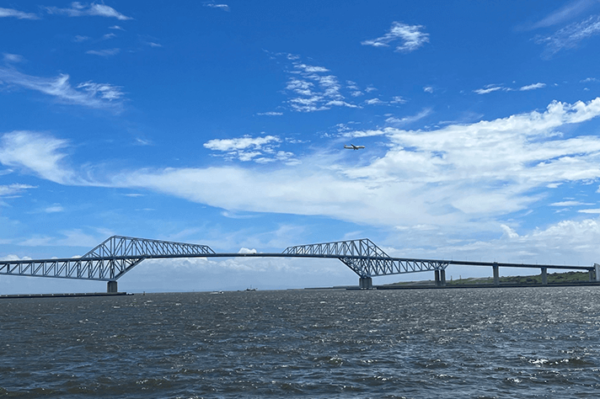 ⑦ Tokyo Gate Bridge
Another main feature of "RAINBOW BRIDGE RIDE" which was added to the course from this year.
Tokyo Gate Bridge is sometimes called "Dinosaur Bridge", because it looks like two dinosaurs are facing each other. You will see spectacle views like Tokyo Sky Tree and Tokyo Disney Land. As it's located close to the Haneda airport, an airplane may fly right above you, if you are lucky.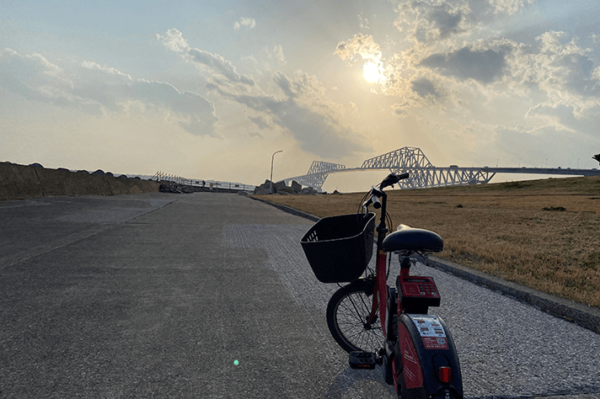 ⑧ Wakasu Seaside Park
After crossing Tokyo Gate Bridge, you will enter Wakasu Seaside Park area. Once you feel refreshed at the park rich in nature, it's time to move on to Odaiba!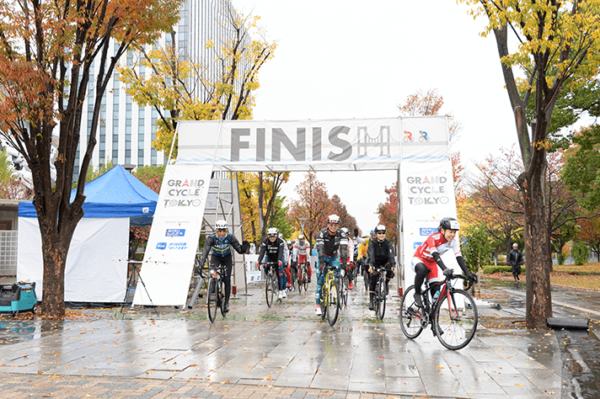 ⑨ Finish Area
The finish area of "RAINBOW BRIDGE RIDE" is around the Central Square. After passing through the finish gate, riders will be greeted with delicious foods and hospitality gifts. In addition, you can experience sports and stage events at the MULTISPORTS venue which is held on the same day.