New Course of "RAINBOW BRIDGE RIDE" in the Tokyo waterfront area unveiled!
Overview of RAINBOW BRIDGE RIDE (Tokyo Waterfront Area)
(1)Date: Thursday, November 23, 2023 (national holiday)
(2)Courses, etc.:
This year, in addition to the Rainbow Bridge, the Tokyo Gate Bridge will be newly added to the course. It offers the special experience of riding over two major landmark bridges of Tokyo where riding bicycle is prohibited normally.
Three courses will be available for enthusiasts and families alike: long (approx. 32 km), middle(approx. 19 km), and short (approx. 8 km) (* Only the long course will go across the Tokyo Gate Bridge).
Approximately 5,000 participants are expected for all courses in total, and we will begin accepting applications on the special website (https://grand-cycle-tokyo.jp/en/) from around July.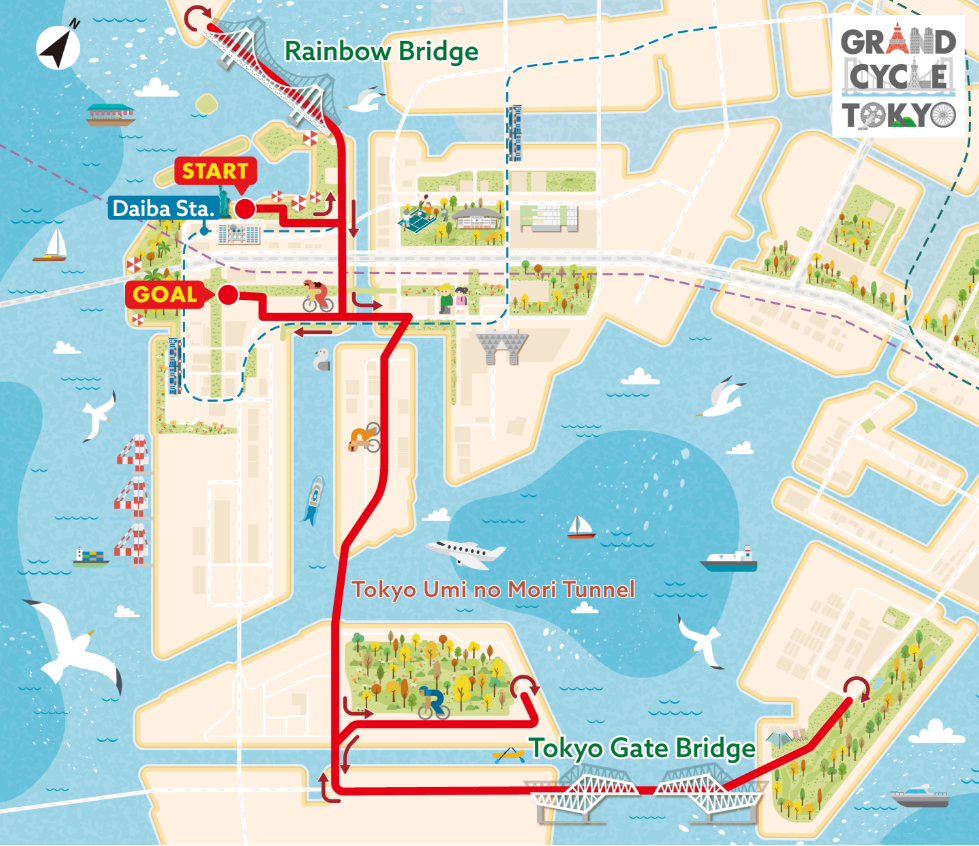 ---