Various Initiatives
In order to make eco-friendly and healthy bicycles even more accessible, we are comprehensively promoting various bicycle-related events as part of the "GRAND CYCLE TOKYO" project. In 2023, in addition to fun rides in the Tokyo Bay area, we are planning to hold a full-scale bicycle road race in the Tama area, events for citizens to participate, and a cycle event in collaboration with municipalities.
Venue: Start: Odaiba Kaihin Park / Finish: Symbol Promenade Park Central Square
This is a special event where participants can enjoy riding along Tokyo's landmarks such as the Rainbow Bridge and Tokyo Gate Bridge.
Three courses are available for everyone from enthusiasts to families: long (approx. 32 km), middle (approx. 19 km), and short (approx. 8 km).
Advance registration is required to participate.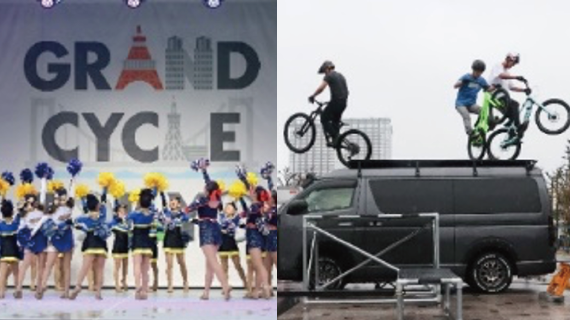 Venue: Aomi finish line, Telecom Center Building
Various sports and VR experiences such as bicycles and urban sports, competition demonstrations by professional athletes, etc., will be provided for both adults and children to enjoy. There will also be a live stage by artists and kitchen car vendors, making it a full day of fun.
Anyone can participate on the day of the event. More details will be announced as they become available.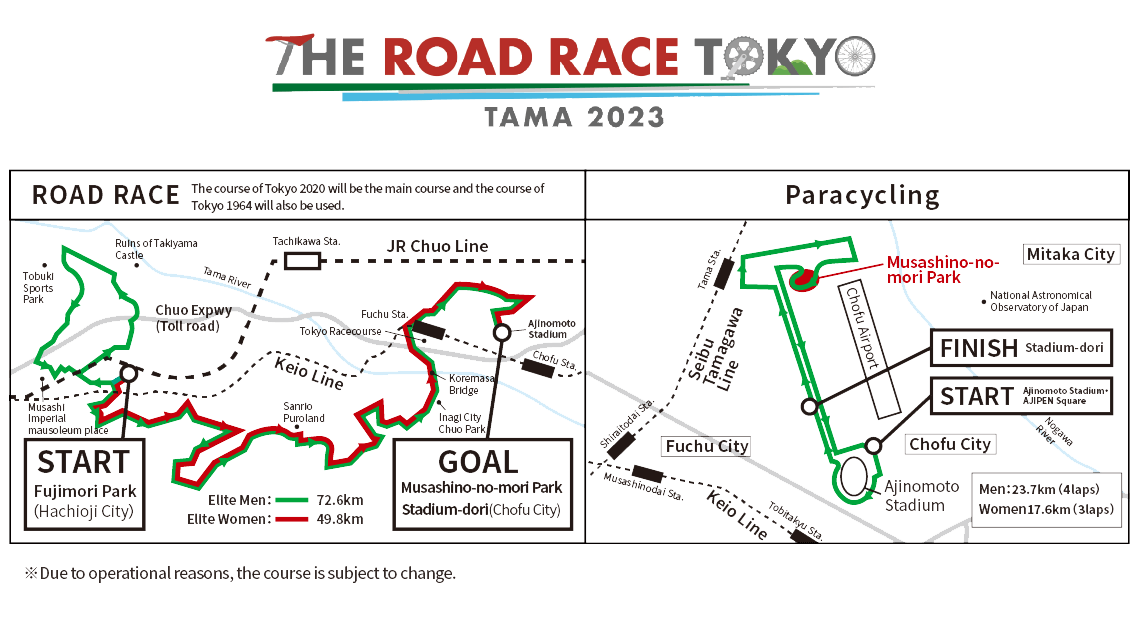 Sunday, December 3, 2023
A full-scale bicycle road race featuring athletes, utilizing the Tokyo 2020 course as well as the Tokyo  1964 course. Please come and see the power and speed of the top athletes up close. On the 2nd, the day before the race, a race for citizens race will be held at Ajinomoto Stadium!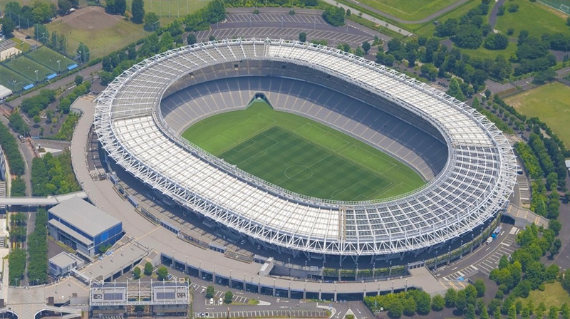 Saturday, December 2 and Sunday, December 3, 2023 at Ajinomoto Stadium
STADIUM FESTA will be held to introduce local specialties, gourmet foods, sightseeing and cycling spots, bicycle test-rides, bicycle safety classes, and stage events for everyone to enjoy.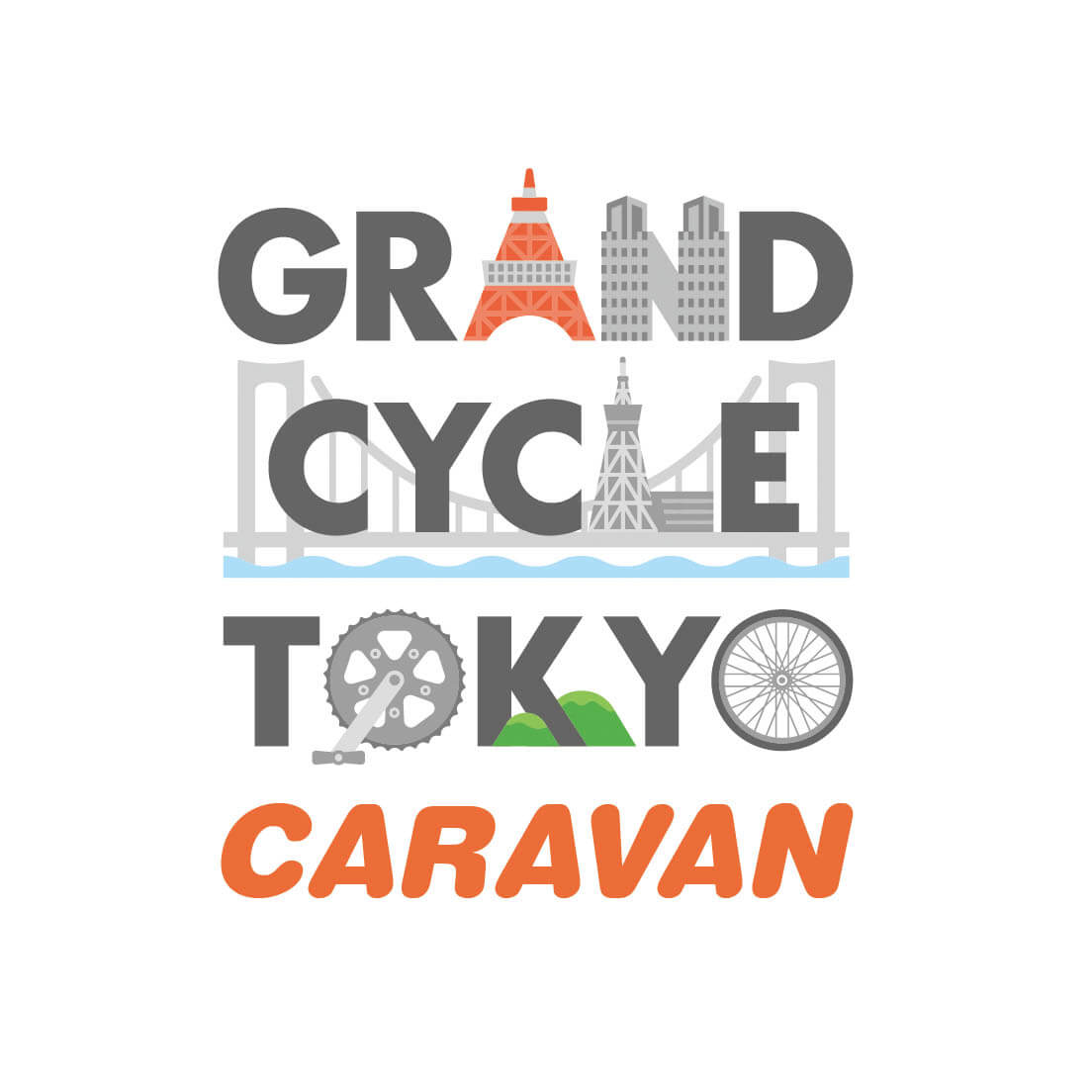 As part of the project, "GRAND CYCLE TOKYO CARAVAN" will be held to promote bicycle use and safety awareness in cooperation with the projects of municipalities in Tokyo. In addition to providing visitors with the opportunity to experience a variety of cycle sports at various locations in Tokyo, we will also promote safety by encouraging people to wear helmets and other safety gear so that they can use bicycles more safely. We look forward to your participation.